Here are two charts from the BLS which is a comparison for speculation
December 20, 2018 at 11:52 PM

- Views: 1
#3140
mrdmk
Participant
Civilian labor force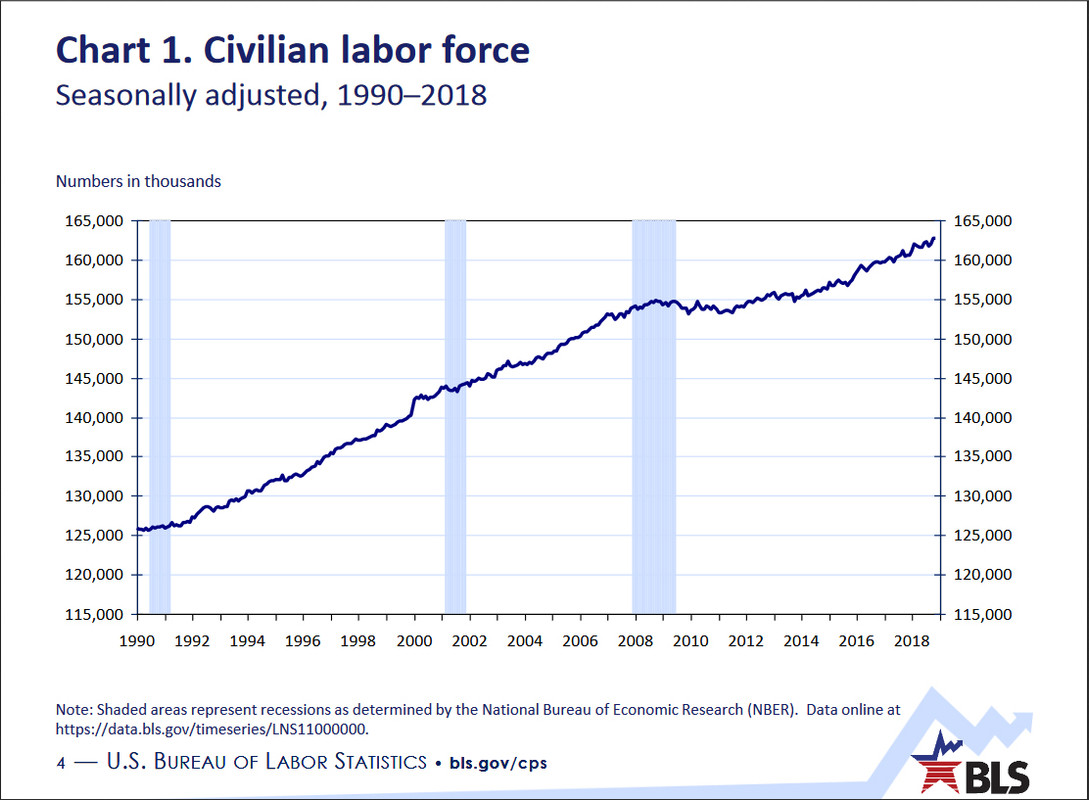 From the above chart we can clearly see a upward trend (the blue shaded areas are recessions)
Civilian labor force participation rate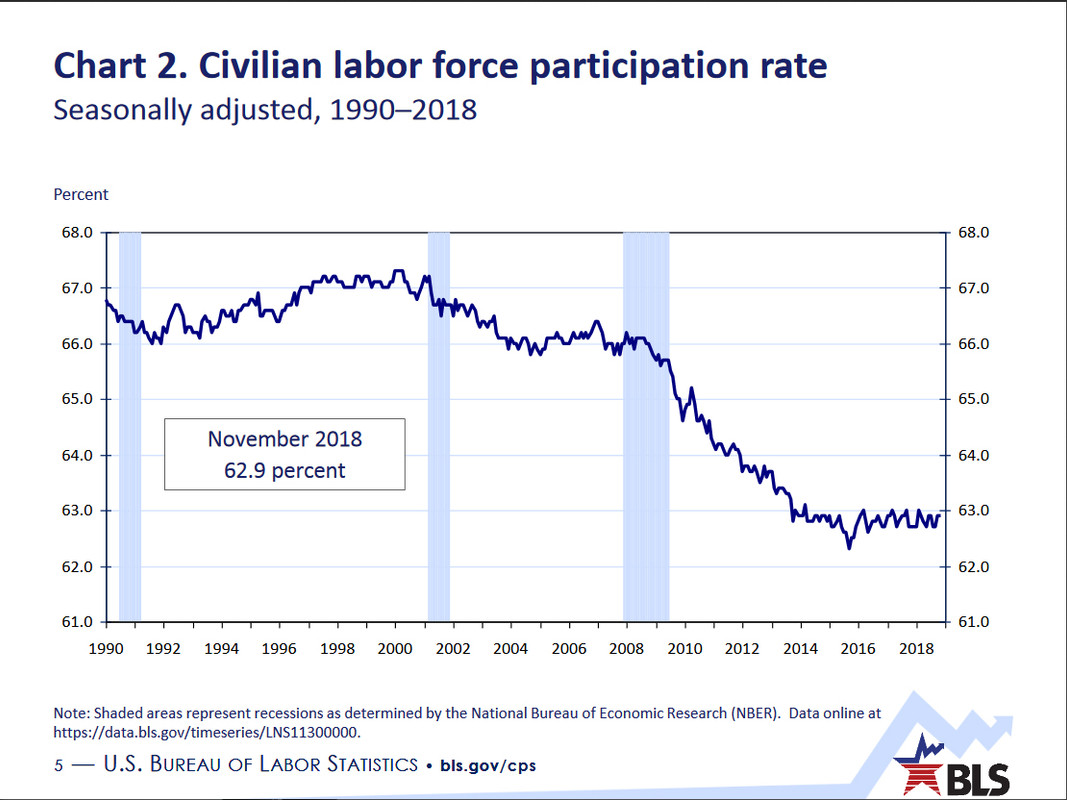 From the above chart, since 2001 there has been a downward trend to 2016. 2016 to 2018 it is flat.
Analysis is working population is increasing, whereas the participation rate is falling. The USA has a shrinking job market or a lot of people are working under the table or not at all.
Below is the link for the charts above and others:
https://www.bls.gov/web/empsit/cps_charts.pdf
If you cannot dazzle them with brilliance, baffle them with bullshit WC Fields
Warning DO NOT CLICK HERE!